whew! I
just
managed to finish my solstice skirt a couple of hours before our Midsommar Celebration on Saturday. This innocuous piece of clothing is my reconciliation between where I'd like to be and where I am. Seattle's scandinavian culture finds expression in the floral motif that I lifted from a photo of a 12th C. Danish textile. Santa Barbara sings in the exuberantly bright Mexican colour palette. Or that's how it seems to me.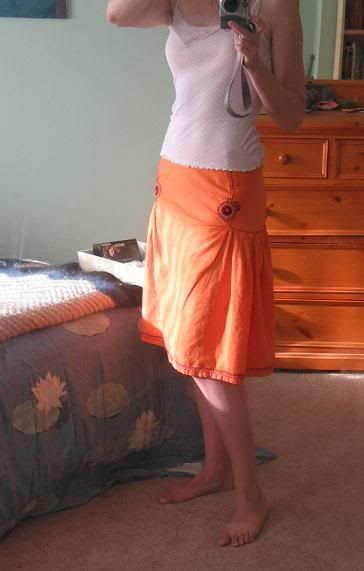 The skirt is a lightweight 100% linen. I designed it in winter, when side panels contoured to my hips and gathering under each panel was something I hadn't seen anywhere. Now, it seems I merely anticipated a summer trend, but oh well. There is a hidden zipper at the center back seam, with hook-and-eye at the waistband. (
this back-shot is blurry - my apologies! - but that "seam" you see is the interlaced band over the hip panel,
not
the hidden zipper)
Embroidery is in cotton, and I owe Janet over at
Primrose Design
a debt for her inspiring Stitch School. The seaming on the sides of the hip panel is covered with interlaced band stitch in purple and pink, and palestrina (spaced out) trims out the side panel when it meets the gathered fullness of the skirt. The hem is worked in the same two stitches.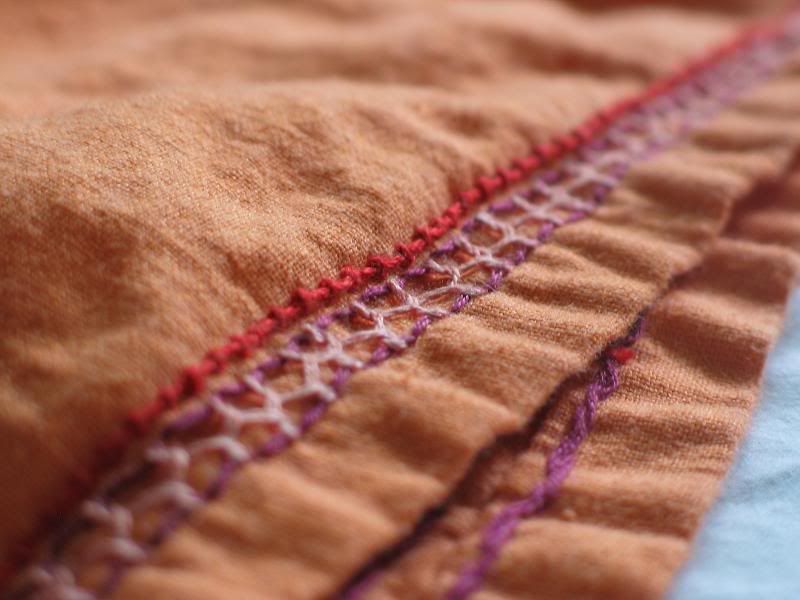 The flowers utilize satin stitch, basketweave (or "woven filling stitch"), chain stitch, back stitch, and raised herringbone. It took me a long time to figure out a simple solution for transferring this pattern to the fabric: I simply traced it onto Solvy water-soluble interfacing, and laid it on top of the skirt. I embroidered ,then gently tore away excess, then soaked the skirt for about 30 minutes to dissolve the Solvy. It's sad that it took me something like 5 or more days to think of this, seeing as I'd purchased some Solvy to play with just a few weeks prior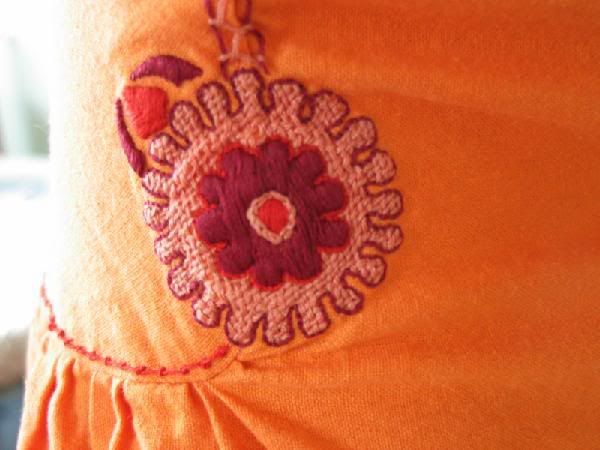 coming next: a post for Natalie - the Midsommar smorgasbord for our party! It was delicious!